Stocks of pallet boxes have been replenished
| Edited: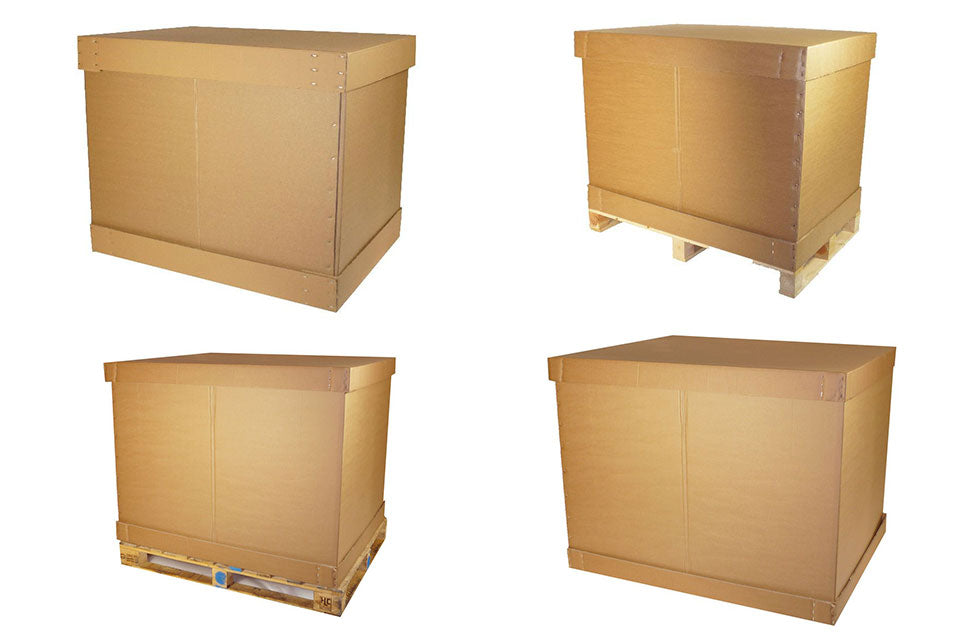 It's been a tough year for pallet boxes - shortages of corrugated cardboard have impacted manufacturing and increased lead times, making the sourcing of these boxes critically important for some. It's not just pallet boxes of course; we've reported on the cardboard box shortages many times over the past year, as have many major news outlets. Pallet boxes have been affected more than our other stock because they are brand new as opposed to used or surplus.
Due to this, we've been selling out before stocks have even come in, making it harder than usual for new customers to find what they need. Despite our best efforts we've had to join the queue of suppliers in need of more, though at times our supplies seem to have fared better than other companies. Maybe we're just lucky.
Nevertheless, there have been some frustrating times for those who need regular supplies of pallet boxes, whether for storage, moving or shipping bulk products. I'm pleased to say therefore that our stocks are starting to return to much healthier levels. That's not to say we won't sell out, but we're finding the flow of material to be faster and more reliable now, which means your orders can be fulfilled much faster and there's more predictability.
Browse our range of pallet boxes to find the right one for you.