We buy cardboard boxes
We are the largest processors of used cardboard boxes in the UK with reuse schemes in place with many of the country's largest food, drink, manufacturing and distribution organisations. We process material from many Western European countries too. As well as processing used boxes we buy redundant stock and surplus boxes together with a variety of other packaging related items. Please enquire only if you have a minimum of 500+ boxes. Here is a summary of what we buy: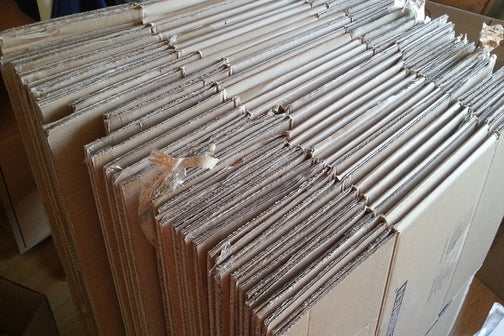 Used Cardboard Boxes
We buy used cardboard boxes in a wide variety of sizes and specifications in large volumes from businesses with multiple pallets of boxes to sell. The boxes can be printed with product names, logos or packing marks and have packing tape attached. We buy one-off batches or we can set up a regular collection service. Contact us to find out how to divert your cardboard boxes to reuse and to evaluate the financial and environmental benefits.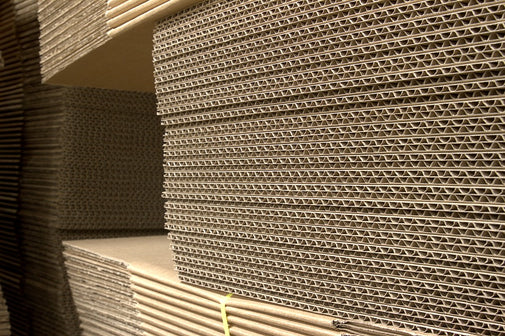 Redundant Stock and Surplus Boxes
At some point you may have cardboard boxes that are surplus to requirements, for instance marketing may have overestimated sales of a product or specification changes may lead to packaging obsolescence. As with used boxes we buy a wide range of sizes in a variety of board grades, box branding is not an issue. We also buy die-cut boxes and open top boxes with lids.
Cardboard Sheets and Layer Pads
First instincts would be to scrap used cardboard layer pads but we have created a reuse market for this material. Provided they are clean, dry and in a reusable condition we can take standard sizes (1200x1000) and Euro sizes (1200x800). In addition we buy redundant or surplus cardboard sheets in standard, non-standard and euro sizes.
Pallet Boxes
One of the cheapest ways to ship products in bulk is to pack in pallet boxes. These versatile containers are cheap and easy to handle but once empty they are very difficult to recycle and near impossible to bale. Problem solved! We buy standard and non-standard pallet boxes in a variety of sizes and styles, with or without pallets. We can reuse branded pallet boxes too.
Octabins
These bespoke containers are designed to transport heavy granulated materials, metal products or liquids in bulk. Generally manufactured from heavy duty double wall or tri-wall material they are too large to fit most balers but we have a solution We created a reuse market that can cope with most sizes, branded or non-branded. Simply lay them flat on a pallet and we will collect.
Packaging Materials
Why scrap your unwanted packaging materials when we can find a reuse market for them. We buy all types of redundant and surplus packaging materials including polythene bags and sheeting, adhesives tapes, pallet wrap (hand held and machine rolls), padded mailing bags, bubble bags, plastic banding material and bubble wrap. For the very best deal for your surplus packaging call us now.
How to sell to us
Size
Make up the box and measure the internal dimensions in the order length (front to back), width (side to side) and height (top to bottom).
Board grade
Let us know if the boxes are single wall or double wall. This can be determined by the number of flutes (corrugations) that make up the board, one flute is single wall and two flutes are double wall. If you are unsure send us a photo.
Appearance
Are the boxes printed, do they have an all-over print, a printed reference number on an inner flap, or are they completely plain? Are there any unusual features such as a die-cut bases, hand holes in end panels, flaps not meeting etc.
Quantity
How many boxes do you have of each size and how many pallets are there in total? If you are looking to initiate a reuse scheme tell us how many of each size you generate on a monthly basis.
Collection Point
Where are the boxes located? We need the post code of the collection point so we can determine the most cost effective transportation method.
Samples
Before confirming prices we may ask you for samples. When they are available give us a call and we will arrange for one of our sales representatives to call in and collect.
It is really easy to sell to us
Send us as much detail as possible of what you have to sell.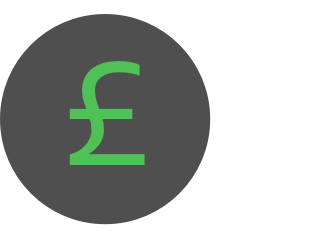 After evaluating your stocks we will submit our very best offer.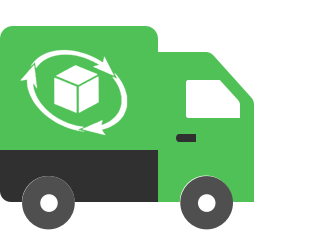 Using our own fleet of vehicles we will arrange a speedy collection.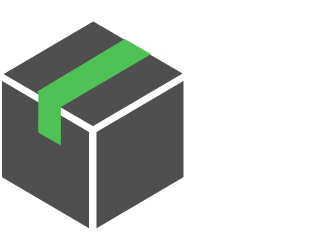 As soon as we recieve your stock we pay the same day.