We won Circular Economy award at Awards for Excellence
| Edited: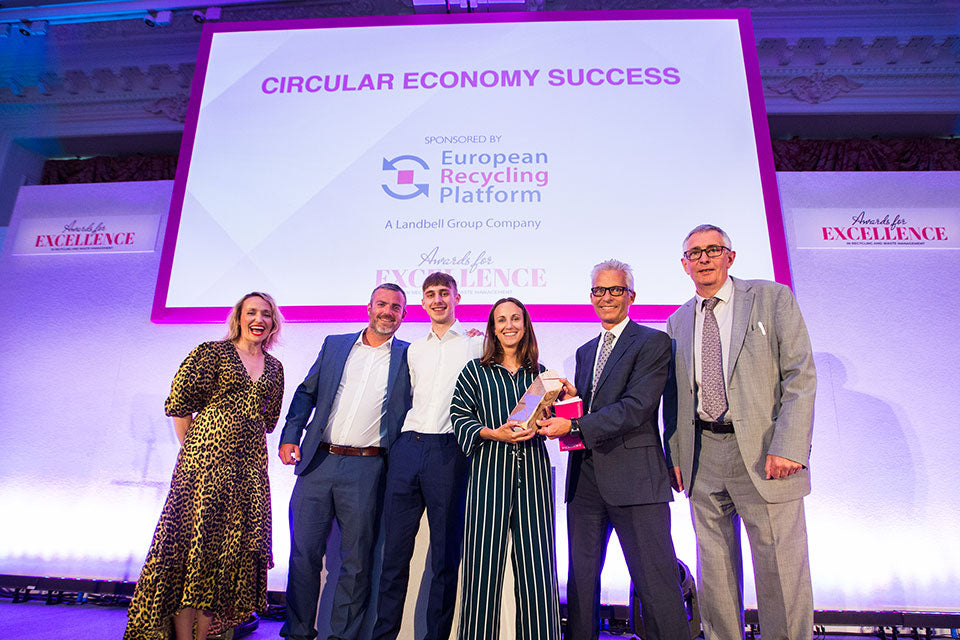 Sadlers wins prestigious recycling award for diverting millions of used cardboard boxes to reuse
Sadlers has won national recognition at the Awards for Excellence in Recycling and Waste Management, claiming the top spot for Circular Economy Success in 2021 with their cardboard box reuse scheme which diverts millions of used boxes to reuse every year.
The company, currently operated by three generations of the Sadler family, has been growing steadily from their premises in Birmingham since the 1950's. From the beginning they have been committed to reducing waste by enabling businesses to buy quality second-hand cardboard packaging generated in volume by large manufacturers, retailers and logistics companies across the UK.


Sadlers was up against tough competition in the Circular Economy category with competing entries displaying innovation in the processing of oil, plastic and concrete for reuse. Sadlers' truly circular approach, which does not require mechanical processing, allows material to be reused many times before it is eventually recycled. This is what set them apart from other entries.
Lauren Sadler, Head of Communications, says:
'It's an honour to receive recognition for all that we do in preventing waste and extending the life of each cardboard box. Packaging has been hit hard by supply chain issues over the last year and we were able to keep material moving at a time when production of new boxes was under considerable strain.'


The award ceremony, hosted by Channel 4's Kate Quilton, was held at The Landmark Hotel in London and celebrated the best the UK has to offer in recycling and waste management.

Explore sadlers.co.uk to find out more about how to sell used boxes or buy cheap cardboard boxes.