We've won a Zero Waste Award!
| Edited: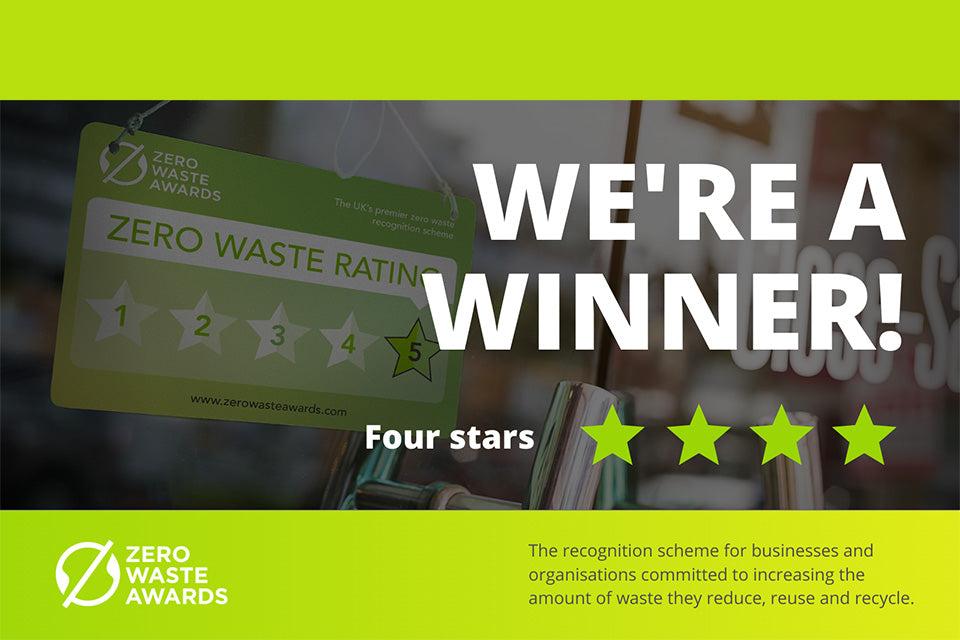 We are excited to announce that we have been awarded a 4 star rating at the Zero Waste Awards in recognition of our cardboard box reuse scheme. Our initiative has diverted millions of used boxes to reuse and helps countless organisations to achieve zero waste in their own operations.

The Zero Waste Awards scheme is the premier recognition scheme for businesses and organisations that are committed to increasing the amount of waste they reduce, reuse and recycle.

The organisers say 'the overall objective of the scheme is to build a community of sustainable businesses, providing a platform for winners to collaborate and work together to reduce their environmental impact'.

We are in great company with this year's cohort all working towards the common goal of improving the way our operations manage resources and impact the planet.

Read about how to implement a cardboard box reuse scheme in your organisation here.
Update: We attended the Zero Waste Awards in London in November 2021 - read more about that here.