Moving boxes – Top 5 qualities to look for when packing for removals
| Edited: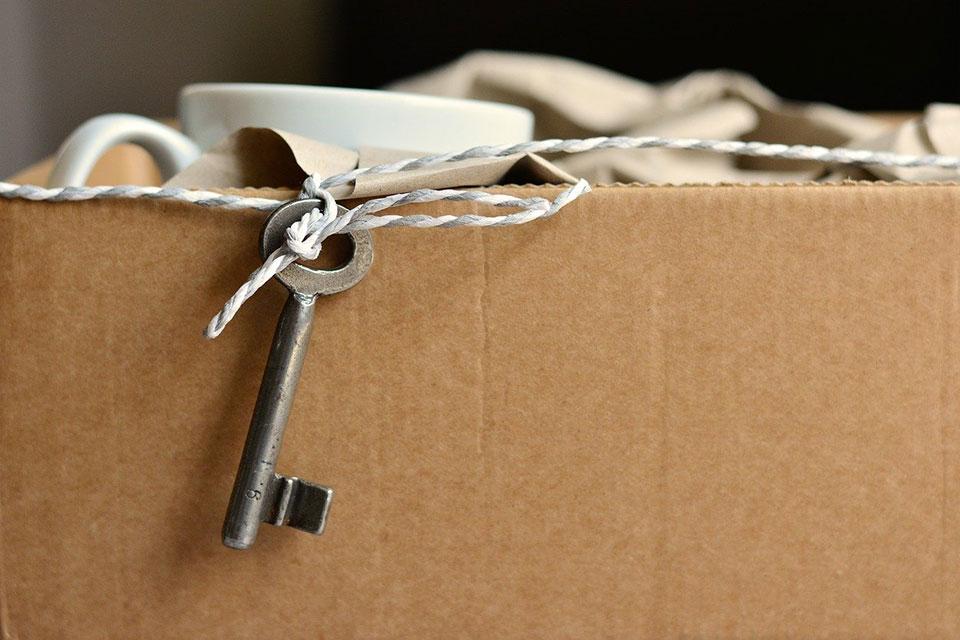 There are many challenges in the removals trade and the last thing you want is a load of cardboard boxes that aren't up to the job of carrying heavy and bulky items safely and securely.
We've put together a handy guide of things to look out for when buying protective packaging and boxes for moving:
1. Buy strong boxes
It's unlikely that you'll need single wall boxes for removals because customers will have a mix of items that need packing by room rather than weight, and the types of items can be unpredictable. For this reason, you'll want double wall boxes as a minimum. We even have boxes we call 'strong double wall' because they are manufactured in a way that adds additional strength to the double wall structure. If your customer mentions that they have particularly fragile and heavy items, you may want to consider a strong double wall box, or even a tri-wall box for added safety.
Where possible we try to include a close-up photo of the box wall construction, as seen below.
2. Box size – not too large and not too small
Extra large cardboard boxes are typically used only in exceptional circumstances. Otherwise, they are difficult to pack and carry, and require multiple people to handle them, especially if the item is very heavy. This is par for the course with removals jobs, but most items can be packed in a way that requires only one or two people to move them, which frees up the team to get the job done quickly. Standard moving boxes are referred to as Pack 2 boxes. It's a double wall box measuring approximately 18" x 18" x 20" or 450mm x 450mm x 515mm so it's ideal for packing, storage and removals. For clothing, wardrobe boxes are a winner and customers love them - you can hang clothes up and they won't get creased during transport. 
3. Price – seek low cost alternatives without compromising on quality
Sometimes, buying cheap cardboard boxes can be a curse because you compromise on quality. However, there is a way to save money on packaging while maintaining quality on your packing and moving service. Used boxes from a reputable company like Sadlers are the answer. If you follow point 1 (by choosing a decent box strength) then you can find cheaper alternatives to a newly manufactured pack 2 box - for example AG380 which is actually stronger, a similar volume and almost half the price (see image below). The box finder on our homepage allows you to enter your ideal size and it will show you all the boxes we have close to that size. Our large stock range of used boxes varies regularly so it is worth doing this each time you need to order packing boxes. You could save hundreds of pounds a year by choosing used over new. 
The box shown above is AG380 - one of our most popular large removal boxes. It's strong and a similar volume to a 'pack 2' box but around half the price. It's available on regular supply so a great, reliable option.
4. Use quality packing tape – don't risk any failures!
It's tempting to cut costs and go for the cheapest brown tape on the market. Tape is tape, right? Wrong. Poor quality packing tape doesn't stick properly, and a box that bursts open while you're carrying it would be far from ideal. With decades in the business of boxes we have settled on a range of low noise packing tape that, along with a dispenser, is easy to apply and actually does the job well. There's even 'fragile' printed tape for special items that need extra care and attention.
The above image shows a tape dispenser with the three types of packing tape we currently sell: brown tape, clear tape and fragile tape. These are low-noise and good quality tapes. Brown tape tends to be the most popular in the removals trade, and fragile tape is often used for crockery and other breakable items.
5. Use adequate padding – reduce your chances of breakages
This should go without saying but wrapping goods to prevent damage and breakages is essential in the moving trade! Get your customers to think about how to prioritise items that require protection. For example, a box full of kids' plastic toys probably won't need any padding, but kitchen items like crockery certainly will. Some prefer bubble wrap but for a plastic-free option take a look at packing paper which can be used as a protective layer between household items but also as a great way to fill any space in a box to stop things moving around during transport. You might also want to think about using cardboard sheets that can be cut down to size, making it easier to stack uniformly-sized items on top of one another.
Here's an example of the kind of packaging paper that is used in the removal business for safely and securely boxing up crockery and glassware.
BONUS TIP
If your customer insists on packing their house up by themselves, offer some guidance on how to do it safely, securely and efficiently. This will save you time and limit any problems from occurring when you arrive on the day. Many removal companies we spoke to say they send an email or hand out a leaflet with advice, so we recommend doing that to avoid any headaches.
If we've missed anything vital from this list, let us know on Instagram!
Find our full range of removal boxes here. 

We've also put together our top tips for packing to move house. Follow these 8 steps for a stress-free move! In addition to this, we surveyed removal companies to discover the biggest mistakes customers make when packing for a house move - we hope it helps others have a great moving day!
-------------------------------
Author: Lauren Sadler | MSc Sustainable Development

Bio: Lauren is passionate about the circular economy and enjoys writing about packaging, business and sustainability - particularly zero waste and reuse.