How to Pack for Moving Day: 8 Packing Tips for a House Move
| Edited: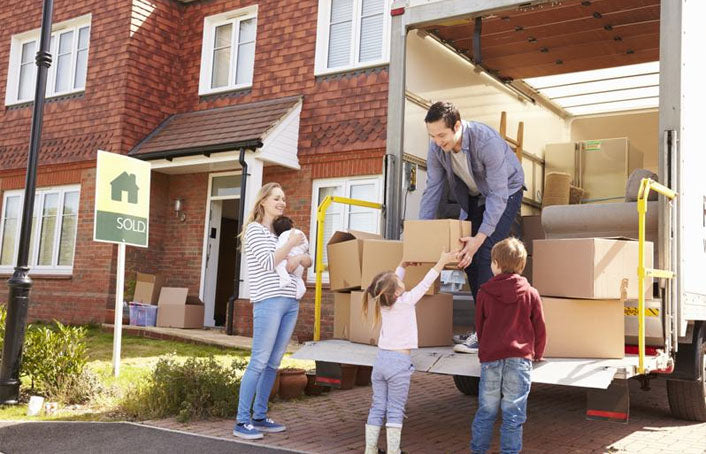 Moving house is a stressful business...
How am I going to pack up all my stuff? How many boxes do I need? What size boxes do I need? The list goes on...
We have some top tips for moving house below.
1. Pack early
It takes time to pack and organise household items. Taping and labelling cardboard boxes on moving day is by no means ideal and will only add stress to the day. Make sure you do it in advance instead. When we asked removal businesses for the top mistakes they see from their customers, they said people always underestimate how much stuff they have and how long it'll take to pack it all up.
Image above: Fantastic double wall boxes - strong and a great size (ref AG380). An excellent moving box. It's large though, so don't pack too many heavy items in there!
2. Start packing up rooms you use least often
The dining room? Under the stairs? Start out by packing up items that are not going to be used right before you move house. This means you can start packing much earlier for peace of mind.
Think about all the things you have that rarely come out. For example, guest bedding, winter coats if it's the summer, and spare crockery and glassware for parties. Look in your shed to see what you could pack up there, and don't forget the attic!
A common mistake we found when we surveyed removal experts was that people often forgot about what was in the loft, or put loads of stuff up there which made their jobs much harder.
Don't forget the shed!
3. Pack one room at a time
Trying to pack up multiple rooms can give you a real headache. Start a room, then finish it, before moving onto the next. 
4. Don't overload your boxes
The last thing anybody needs is a bad back just in time for moving day. Try not to put more than 15kg into a cardboard box, to avoid unnecessary injuries.
Your box must be suitable for the weight you are packing inside it, so make sure the boxes are strong (at least double wall) and you pack a mixture of heavy and lighter items. Put the lighter ones on top to prevent them being crushed, and write 'this way up' on the box if it's important to keep it upright.
You too could have this much fun if you follow these steps for a stress-free move!
5. Use wardrobe boxes to hang clothes during transit
Fine clothes? Use Wardrobe Cartons! We all have our prized possessions, for some they are fine garments. Avoid creases and damage by using conventional hanging garment boxes (wardrobe boxes). Even for regular day-to-day clothing it's so much easier to move them in these specialist boxes. Complete with a plastic hanging rail, they are very easy to use. 
6. Fill in the gaps
Do not pack items and leave empty space inside each cardboard box. This can cause the cardboard box to crush and potentially damage your items. You can fill the gaps with bubble wrap, packing paper or light items like scarves that can be stuffed into any extra spaces within the box.
7. Load the heaviest boxes onto the van first
Stacking heavy boxes on top of light boxes means only one thing...crush damage! Your heaviest boxes should form the bottom layer within the van or be pushed to the back. This also means you don't hurt yourself by trying to lift heavier boxes higher than necessary. Your local removal company or man and van should be able to advise on how best to stack the boxes.. or even better, they should do it for you!
8. Label every box
There is nothing worse than arriving at your shiny new home and second guessing where to put all of your boxed up possessions. Labelling by room is okay but you can actually list items in each box too for extra sanity. If you are using a removals company then proper labelling means that you do not have to decide where each box should go on the big day: your removal professionals will have a clear guide already. 
-------------------------------
Those are our top 8 tips for packing for moving day. We hope you have a stress-free move! 
If you are wondering which boxes to use for your house move, our removal boxes category includes our top picks that we know are popular for this purpose, and we wrote an article about choosing the right boxes and packing materials too.
For the removals trade you'll find a selection of boxes to buy in bulk for your customers.
For individuals who aren't being supplied with boxes already, we have put together a moving kit for large houses which includes boxes, wardrobe boxes, tape and bubble wrap.
The above image is representative of the contents of the large house moving kit. Actual boxes may vary slightly from the image but the product description will explain what's included.
This article was last updated on 29 June 2023
-------------------------------
Author: Lauren Sadler | MSc Sustainable Development

Bio: Lauren is passionate about the circular economy and enjoys writing about packaging, business and sustainability - particularly zero waste and reuse.