We want your old octabins!
| Edited: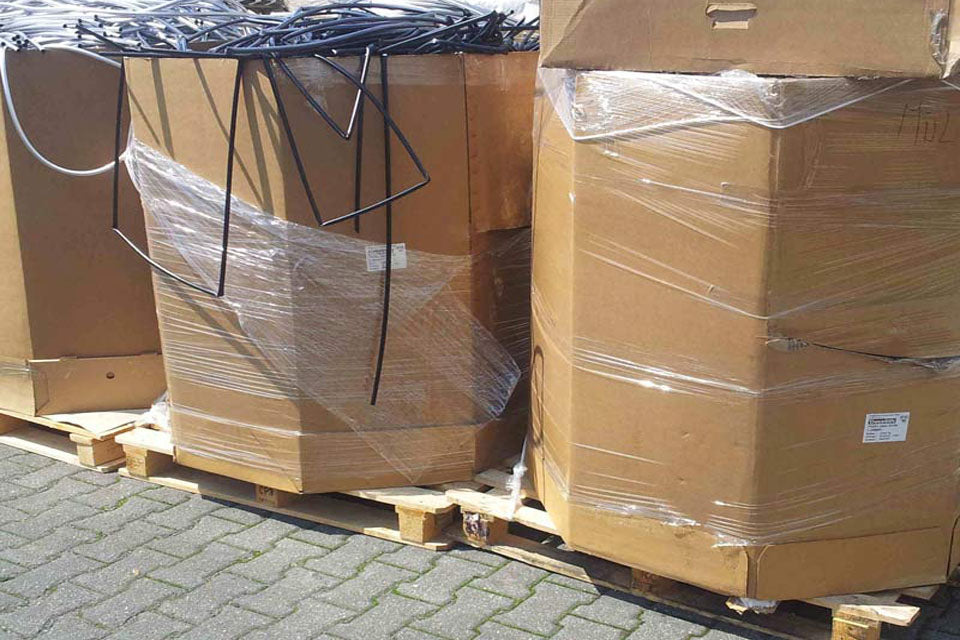 Once flattened, octabins are almost impossible to bale due to their bulk. Generally they are made from a robust corrugated material so folding them into a size that will fit a baler is unlikely. Their heavy duty structure makes them an incredible resource but difficult to dispose of.
Thankfully there is a solution - we will buy them! Simply flatten them onto a pallet and we will collect, paying substantially higher rates than you can get for baled cardboard. In addition to the financial benefits, by diverting the material to reuse you are reducing your total waste production which lowers your environmental impact too.
What are octabins used for?
Octabins are strong, heavy duty boxes usually used to transport or store bulk cargo, loose parts, powders, liquids and any other irregular and heavy products.
What types of companies use octabins?
Octabins are typically used in manufacturing and transport but their versatility means they are suitable for any sector with bulky cargo or loose items.
Find out if we can buy your used octabins
Call us today for more information on 0121 772 5200.
Where can I buy second hand octabins or pallet boxes?
Buy low cost used octabins here (subject to stock) or regular pallet boxes with or without the pallet here.