Pallet boxes are flying off the shelves this month
| Edited: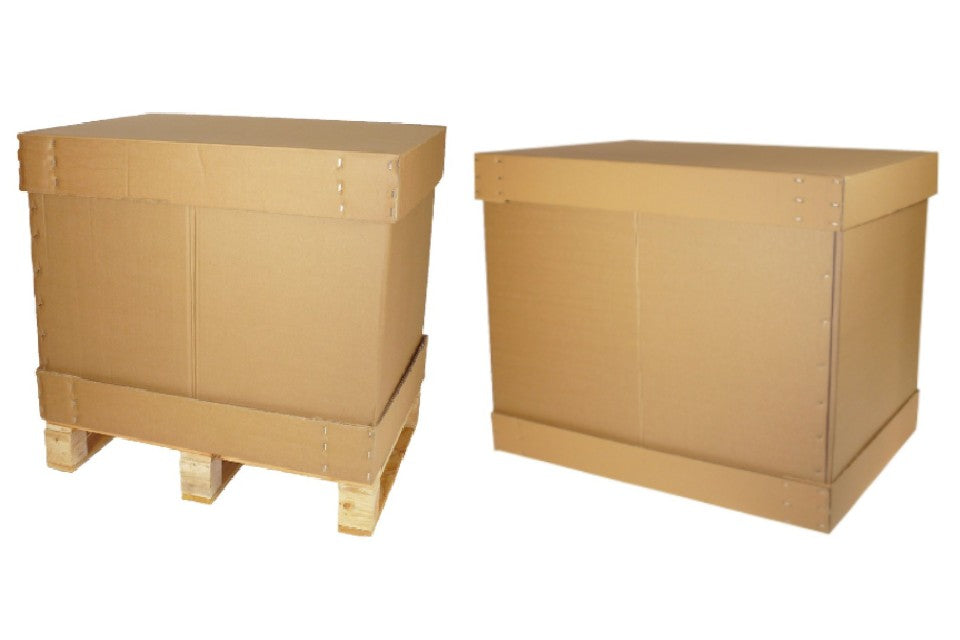 Last week we were preparing to photograph and upload a huge supply of redundant pallet boxes to add to our existing pallet box category on the website. These are extremely popular products, but even we were surprised to sell them all before we even got a chance to add them to the website and publicise them!
This does happen from time-to-time when we know that the quality is fantastic or the size and strength of a box is really popular. This is why it's good to get in touch with us if you're looking for large quantities of particular types of boxes. It's also a good idea to sign up to our newsletter too, which you can do using the 'join the list' form at the bottom of our website. By registering your email address with us, you'll get to see what's new to the website and what's on offer.
But don't be put off... we still have a fantastic range of amazing value new pallet boxes.
If you have large volumes of used or redundant pallet boxes to sell, please get in touch as we'd love to hear from you. Call us on 0121 772 5200 to tell us what you have. We offer better rates than waste disposal companies, and buy printed or plain, used and redundant boxes. Thanks!