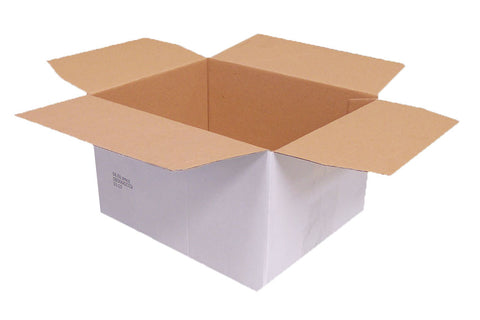 Used Plain Single Wall Box
200mm x 160mm x 110mm
Free delivery
Free delivery to many areas. Enter your full postcode for delivery options.
Bulk Offer
Buy 12000 units at just 4.8p each
The cheapest box in our product range, with a bulk offer of just 4.8p each...these boxes are fantastic value for money. If you have a requirement to pack small items on a regular basis, in volume...then this is the box for you.
Condition: Used
Print Type: Plain
Dimensions (mm): 200 x 160 x 110
Dimensions (cm): 20.0 x 16.0 x 11.0
Dimensions (inch): 7.87 x 6.29 x 4.33
Volume (cm): 3520.0
Volume (m): 0.00352
Volume (Inch): 214.8035792
Volume (ft): 0.124307626
Orders received before 2pm will be despatched on the same day.

We deliver to all of our customers, using our own fleet of vehicles, along with parcel and pallet couriers. We deliver for free to mainland UK subject to a minimum order value. You can also order single pallet/pack consignments for a small fee.
Use our Free Delivery Checker above to see all options available.

Deliveries to Scotland and the Highlands may take up to 72 hours to arrive. For orders from Ireland and Northern Ireland please contact us first as you will need to arrange your own transport.

For more information visit our 'Delivery' page
X