Global interest in used cardboard boxes rises
| Edited: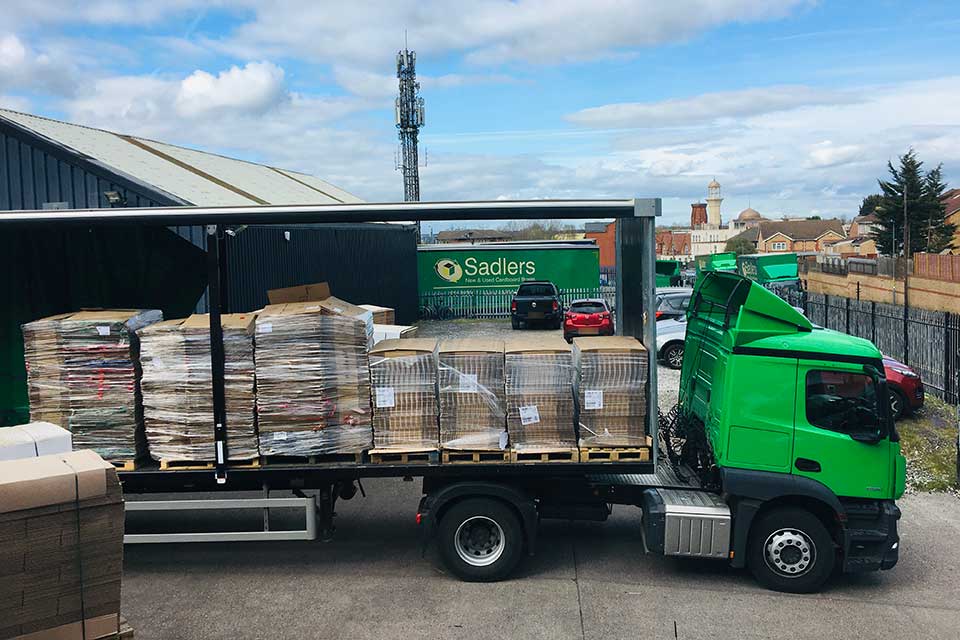 Interest in used cardboard has risen 115% worldwide in the last 12 months, while recycled boxes are also experiencing a 92% uplift in popularity, UK-based packaging supplier Sadlers reports. The specialist retailer of both new and once-used cardboard boxes has seen a 29% YOY  increase in the number of companies selling surplus cardboard boxes via their reuse scheme so far in 2023  - predicting that an economic squeeze and increased interest in corporate sustainability could be set to fuel a bright future for brands with reuse at their heart.
Data from Google Trends notes that the USA's interest in used cardboard rose 352% between July 2022 and June 2023, while in the UK, recycled boxes have experienced ongoing popularity and a 110% rise overall. 
             "The surge in interest in our used cardboard products not only underscores the growing desire other businesses have to align their operations with sustainable practices, but also highlights the power of economic influence in driving environmental change" Says Lauren Sadler, Head of Sustainability & Communications at Sadlers.
The family-run organisation operates a stock purchasing scheme, buying redundant and surplus stock from manufacturing and distribution organisations across Western Europe. This is in addition to maintaining their position as the largest processor of used cardboard boxes in the UK.
"For many businesses, the first instinct is to scrap things like used cardboard sheets and layer pads," Sadler goes on to say, "but we have created a reuse market for this material. At a point in time when financial forecasts and budgeting are more riddled with anxiety for some organisations than they have been in decades, it's important that more companies are aware they can make money back by selling used or obsolete packaging stock."
Data from Sadlers' own website, shows a 51% YOY increase in the number of site visitors entering the site via used cardboard box categories across May and June this year. This correlates with data showing a global interest in companies across all sectors seeking cheaper and more sustainable packaging products.  With a 29% increase in the number of companies selling surplus and second-hand cardboard via the Sadlers reuse scheme, the organisation is optimistic of another successful year ahead.  
"Corporate sustainability and ESG initiatives are now a daily discussion for many major businesses." Sadler says. "Whether that's because they care deeply about their green credentials or because they want to impress consumers, the end result is a greater number of organisations switching to reused packaging and taking advantage of buyback schemes."
In addition to the used and recycled cardboard boom, Google Trends also reports a +51% increase in popularity for 'ESG' and +140% uplift for corporate sustainability in the last 12 months.
You can find out more about Sadlers' reuse buyback scheme here.
About Sadlers: Sadlers is a specialist supplier of once used cardboard boxes delivering low cost, environmentally friendly packaging solutions. In addition, the family-run company initiates cardboard box reuse schemes with volume producers of cardboard waste.
About Lauren Sadler: Lauren is Sadlers' Head of Sustainability and Communications. She holds an MSc in Sustainable Development, is passionate about the circular economy and enjoys writing about packaging, business and sustainability - particularly zero waste and reuse.