10 must-read climate change and environment books for 2022
| Edited: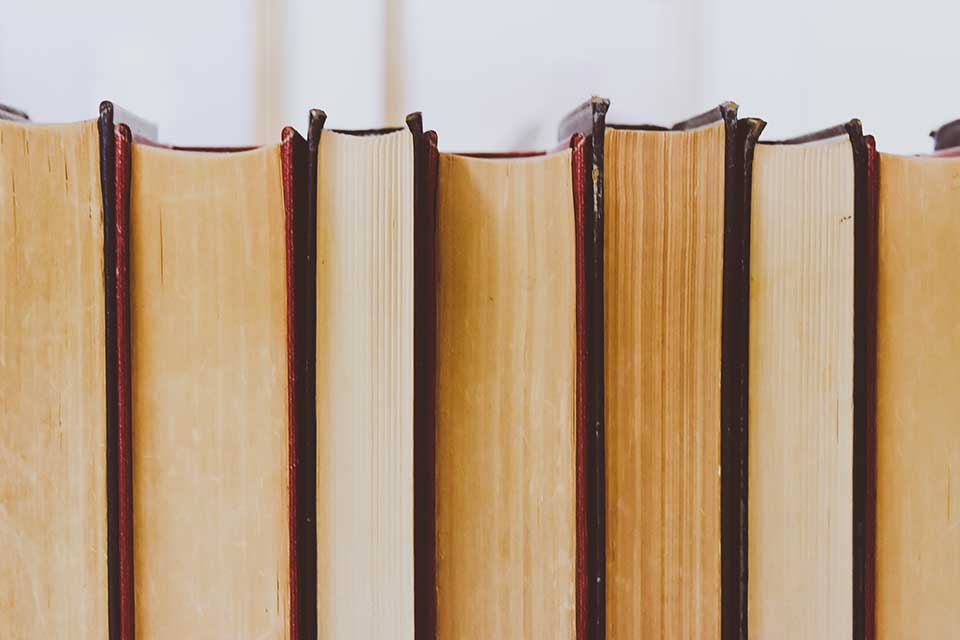 News about environmental issues can become overwhelming, and even those who are passionate about the environment can start to feel worn down by the doom and gloom often presented in the news.

Articles in daily newspapers are often designed to inflame the reader's emotions, providing a snapshot of the issue with no in-depth analysis or presentation of balanced research. Clickbait designed to gain likes, shares and comments is not going to provide the types of information that can be processed by our logical brains.
If we are to understand the problems and learn of well thought-out ideas for driving change we need to delve into books that can present the facts and offer hope and practical solutions.

Here are ten of our favourite books about climate, environment and the political issues surrounding them:
1. Silent Spring by Rachel Carson, 1962
Blurb
Now recognized as one of the most influential books of the twentieth century, Silent Spring exposed the destruction of wildlife through the widespread use of pesticides. Despite condemnation in the press and heavy-handed attempts by the chemical industry to ban the book, Rachel Carson succeeded in creating a new public awareness of the environment which led to changes in government and inspired the ecological movement. It is thanks to this book, and the help of many environmentalists, that harmful pesticides such as DDT were banned from use in the US and countries around the world. – From Penguin Classics version published in 2000.
Key Quotes
"Have we fallen into a mesmerized state that makes us accept as inevitable that which is inferior or detrimental, as though having lost the will or the vision to demand that which is good?"

"How could intelligent beings seek to control a few unwanted species by a method that contaminated the entire environment and brought the threat of disease and death even to their own kind? Yet this is precisely what we have done. We have done it, moreover, for reasons that collapse the moment we examine them."
2. Regenesis: Feeding the World without Devouring the Planet by George Monbiot, 2022
Blurb
Farming is the world's greatest cause of environmental destruction - and the one we are least prepared to talk about. We criticise urban sprawl, but farming sprawls across thirty times as much land. We have ploughed, fenced and grazed great tracts of the planet, felling forests, killing wildlife, and poisoning rivers and oceans to feed ourselves. Yet millions still go hungry.

Now the food system itself is beginning to falter. But, as George Monbiot shows us in this brilliant, bracingly original new book, we can resolve the biggest of our dilemmas and feed the world without devouring the planet.
Regenesis is a breathtaking vision of a new future for food and for humanity. Drawing on astonishing advances in soil ecology, Monbiot reveals how our changing understanding of the world beneath our feet could allow us to grow more food with less farming. He meets the people who are unlocking these methods, from the fruit and vegetable grower revolutionising our understanding of fertility; through breeders of perennial grains, liberating the land from ploughs and poisons; to the scientists pioneering new ways to grow protein and fat. Together, they show how the tiniest life forms could help us make peace with the planet, restore its living systems, and replace the age of extinction with an age of regenesis.
3. A Life on Our Planet: My Witness Statement and a Vision for the Future by David Attenborough, 2022
Blurb
See the world. Then make it better. I am David Attenborough. At time of writing, I am 93 years old. I've had an extraordinary life. It's only now that I appreciate how extraordinary. As a young man, I felt I was out there in the wild, experiencing the untouched natural world - but it was an illusion. The tragedy of our time has been happening all around us, barely noticeable from day to day - the loss of our planet's wild places, its biodiversity. I have been witness to this decline. A Life on Our Planet contains my witness statement, and my vision for the future - the story of how we came to make this, our greatest mistake, and how, if we act now, we can yet put it right. We have the opportunity to create the perfect home for ourselves and restore the wonderful world we inherited. All we need is the will do so. – Ebury Press
Key Quotes
"We moved from being a part of nature to being apart from nature."

"We live our comfortable lives in the shadow of a disaster of our own making. That disaster is being brought about by the very things that allow us to live our comfortable lives."
4. The Hidden Life of Trees: What They Feel, How They Communicate, Peter Wohlleben, 2017
Blurb
Are trees social beings? How do trees live? Do they feel pain or have awareness of their surroundings?
In The Hidden Life of Trees Peter Wohlleben makes the case that the forest is a social network. He draws on groundbreaking scientific discoveries to describe how trees are like human families: tree parents live together with their children, communicate with them, support them as they grow, share nutrients with those who are sick or struggling, and even warn each other of impending dangers. Wohlleben also shares his deep love of woods and forests, explaining the amazing processes of life, death and regeneration he has observed in his woodland.
A walk in the woods will never be the same again.
Key Quotes
"When you know that trees experience pain and have memories and that tree parents live together with their children, then you can no longer just chop them down and disrupt their lives with larger machines."

"A tree's most important means of staying connected to other trees is a "wood wide web" of soil fungi that connects vegetation in an intimate network that allows the sharing of an enormous amount of information and goods."
5. This Changes Everything: Capitalism vs. the Climate, Naomi Klein
Blurb – Penguin Books
Forget everything you think you know about global warming. It's not about carbon - it's about capitalism. The good news is that we can seize this existential crisis to transform our failed economic system and build something radically better.
In her most provocative book yet, Naomi Klein, author of the global bestsellers The Shock Doctrine and No Logo, tackles the most profound threat humanity has ever faced: the war our economic model is waging against life on earth.
Klein exposes the myths that are clouding the climate debate.
You have been told the market will save us, when in fact the addiction to profit and growth is digging us in deeper every day. You have been told it's impossible to get off fossil fuels when in fact we know exactly how to do it - it just requires breaking every rule in the "free-market" playbook: reining in corporate power, rebuilding local economies and reclaiming our democracies.
You have also been told that humanity is too greedy and selfish to rise to this challenge. In fact, all around the world, the fight back for the next economy is already succeeding in ways both surprising and inspiring.
Key Quotes
"It is a civilizational wake-up call. A powerful message—spoken in the language of fires, floods, droughts, and extinctions—telling us that we need an entirely new economic model and a new way of sharing this planet."

"I think the answer is far more simple than many have led us to believe: we have not done the things that are necessary to lower emissions because those things fundamentally conflict with deregulated capitalism, the reigning ideology for the entire period we have been struggling to find a way out of this crisis. We are stuck because the actions that would give us the best chance of averting catastrophe—and would benefit the vast majority—are extremely threatening to an elite minority that has a stranglehold over our economy, our political process, and most of our major media outlets."
6. Prosperity without Growth: Economics for a Finite Planet, Tim Jackson, 2009
Blurb – Routledge
Is more economic growth the solution? Will it deliver prosperity and well-being for a global population projected to reach nine billion? In this explosive book, Tim Jackson - a top sustainability adviser to the UK government - makes a compelling case against continued economic growth in developed nations.
No one denies that development is essential for poorer nations. But in the advanced economies there is mounting evidence that ever-increasing consumption adds little to human happiness and may even impede it. More urgently, it is now clear that the ecosystems that sustain our economies are collapsing under the impacts of rising consumption. Unless we can radically lower the environmental impact of economic activity - and there is no evidence to suggest that we can - we will have to devise a path to prosperity that does not rely on continued growth.
Economic heresy? Or an opportunity to improve the sources of well-being, creativity and lasting prosperity that lie outside the realm of the market? Tim Jackson provides a credible vision of how human society can flourish within the ecological limits of a finite planet. Fulfilling this vision is simply the most urgent task of our times.
Key Quotes
"The overriding aim of this book is to seek viable responses to the biggest dilemma of our times: reconciling our aspirations for the good life with the constraints of a finite planet."
7. How to avoid a climate disaster: The Solutions We Have and the Breakthroughs We Need by Bill Gates, 2021
Blurb - Allen Lane
In this urgent, authoritative book, Bill Gates sets out a wide-ranging, practical - and accessible - plan for how the world can get to zero greenhouse gas emissions in time to avoid a climate catastrophe.
Bill Gates has spent a decade investigating the causes and effects of climate change. With the help of experts in the fields of physics, chemistry, biology, engineering, political science, and finance, he has focused on what must be done in order to stop the planet's slide toward certain environmental disaster. In this book, he not only explains why we need to work toward net-zero emissions of greenhouse gases, but also details what we need to do to achieve this profoundly important goal.
He gives us a clear-eyed description of the challenges we face. Drawing on his understanding of innovation and what it takes to get new ideas into the market, he describes the areas in which technology is already helping to reduce emissions, where and how the current technology can be made to function more effectively, where breakthrough technologies are needed, and who is working on these essential innovations. Finally, he lays out a concrete, practical plan for achieving the goal of zero emissions-suggesting not only policies that governments should adopt, but what we as individuals can do to keep our government, our employers, and ourselves accountable in this crucial enterprise.
As Bill Gates makes clear, achieving zero emissions will not be simple or easy to do, but if we follow the plan he sets out here, it is a goal firmly within our reach.
Key Quotes
"The cruel injustice is that even though the world's poor are doing essentially nothing to cause climate change, they're going to suffer the most from it."

"We need to accomplish something gigantic we have never done before, much faster than we have ever done anything similar."

"The point is that when we focus on all three things at once—technology, policies, and markets—we can encourage innovation, spark new companies, and get new products into the market fast."
8. Wilding: The Return of Nature to a British Farm by Isabella Tree, 2018
Blurb – Picador
In Wilding, Isabella Tree tells the story of the 'Knepp experiment', a pioneering rewilding project in West Sussex, using free-roaming grazing animals to create new habitats for wildlife. Part gripping memoir, part fascinating account of the ecology of our countryside, Wilding is, above all, an inspiring story of hope.
Forced to accept that intensive farming on the heavy clay of their land at Knepp was economically unsustainable, Isabella Tree and her husband Charlie Burrell made a spectacular leap of faith: they decided to step back and let nature take over. Thanks to the introduction of free-roaming cattle, ponies, pigs and deer – proxies of the large animals that once roamed Britain – the 3,500 acre project has seen extraordinary increases in wildlife numbers and diversity in little over a decade.
Extremely rare species, including turtle doves, nightingales, peregrine falcons, lesser spotted woodpeckers and purple emperor butterflies, are now breeding at Knepp, and populations of other species are rocketing. The Burrells' degraded agricultural land has become a functioning ecosystem again, heaving with life – all by itself.
Personal and inspirational, Wilding is an astonishing account of the beauty and strength of nature, when it is given as much freedom as possible.
Key Quotes
"Children who spent time in green spaces between the ages of seven and twelve tend to think of nature as magical. As adults they are the people most likely to be indignant about lack of nature protection, while those who have had no such experience tend to regard nature as hostile or irrelevant and are indifferent to its loss. By expurgating nature from children's lives we are depriving the environment of its champions for the future."

"We forget, in a world completely transformed by man, that what we're looking at is not necessarily the environment wildlife prefer, but the depleted remnant that wildlife is having to cope with: what it has is not necessarily what it wants."
9 Silent Earth: Averting the Insect Apocalypse by Dave Goulson, 2022
Blurb – Vintage
We have to learn to live as part of nature, not apart from it. And the first step is to start looking after the insects, the little creatures that make our shared world go round.
Insects are essential for life as we know it - without them, our world would look vastly different. Drawing on the latest ground-breaking research and a lifetime's study, Dave Goulson reveals the long decline of insect populations that has taken place in recent decades and its potential consequences.
Eye-opening and inspiring, Silent Earth asks for profound change at every level and a passionate argument or us to love, respect and care for our six-legged friends.
10. How to Give Up Plastic: A Conscious Guide to Changing the World, One Plastic Bottle at a Time by Will McCallum, 2018
Blurb – Penguin Life
Around 12.7 million tonnes of plastic are entering the ocean every year, killing over 1 million seabirds and 100,000 marine mammals.
By 2050 there could be more plastic in the ocean than fish by weight.
Plastic pollution is the environmental scourge of our age, but how can YOU make a difference?
This accessible guide, written by the campaigner at the forefront of the anti-plastic movement, will help you make the small changes that make a big difference, from buying a reusable coffee cup to running a clean-up at your local park or beach. Tips on giving up plastic include:
Washing your clothes within a wash bag to catch plastic microfibers (the cause of 30% of plastic pollution in the ocean)
Replacing your regular shampoo with bar shampoo
How to lobby your supermarket to remove unnecessary packaging
How to throw a plastic-free birthday party
How to convince others to join you in giving up plastic
Plastic is not going away without a fight. We need a movement made up of billions of individual acts, bringing people together from all backgrounds and all cultures, the ripples of which will be felt from the smallest village to the tallest skyscrapers. This is a call to arms - to join forces across the world and to end our dependence on plastic.
----
And there we have it. Ten great books tackling, environment, politics, economics and nature to sink your teeth into.
Author: Lauren Sadler, MSc Sustainable Development (University of Exeter)
Bio: Lauren is passionate about the circular economy and enjoys writing about sustainability, business and nature.
Last updated: 22 June 2022